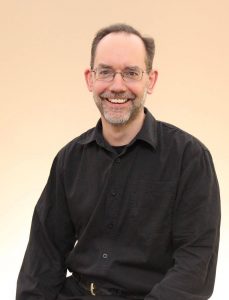 As I sit down to write my regular article for The New Age, I realise how long it has been since the last one! It's fairly typical of modern life that it seems to get away from us from time to time. We're all so busy these days, and the pace of life can sometimes feel frenetic. It's important for all of us to stop occasionally, and take stock of what's important in life, and that is one of the useful functions the church provides.
Induction of Rev Howard Thompson
One of the real highlights of the last few months has been the gathering anticipation of welcoming Rev Howard Thompson as a new minister to the Sydney Society, in Roseville. So, it was a real pleasure to lead the service of induction for Howard on Sunday, 2 September welcoming also his wife Debra and their son Lance to the congregation. Howard and Debra also have two other children, Chelsea and Ben, resident in the US. It was a happy occasion which included a barbecue lunch hosted by the society. The day gave us all opportunity to look forward in eager anticipation of the journey ahead, as well as looking back with gratitude to the work done by past ministers and leaders.
Australian New Church College
I continue to feel excited as I watch the growth of the work done by Rev David Millar and the Australian New Church College. The study of the teachings of our church through the Logopraxis programme continues to grow, gathering new participants across Australia and overseas. Rev Todd Beiswenger's presentation at this year's General Church clergy meetings attracted some interest and stimulated new participants to join the programme.
Participation in the College's formal programme of study also continues to grow, especially from those experiencing Logopraxis. There are now eight active students in Australia and overseas, participating in the certificate and diploma courses, including a group in a Lesotho in Southern Africa.
Pam and I are on the cusp of an extended holiday in the UK and Europe, and I hope to be able to meet with Rev Robin Wooldridge, in Birmingham. Robin completed his training with the College and was ordained by Rev David Gaffney on behalf of The New Church in Australia, in August 2016.
Communication
As I visit societies, and as I talk to people over the phone, I am reminded of our need as a board to improve our communication. There are a number of ways I can imagine that we might do that, but I wonder what you think? If you have any ideas I would be glad to hear them.
In the meantime, if there's something you need to know about the wider church, your first port of call should perhaps be your local representative. Society reps receive regular updates from the board, and these should be made available and brought to the attention of all society members.
I'm also happy to respond to emails or discuss any matter over the phone. My email address is
With every blessing,
David