ADELAIDE
It was nice to catch up with our interstate friends at the Nunyara Retreat. Four members of the Adelaide Society were day visitors and as our membership has declined in recent years it gave us confidence and the feeling of connectedness a boost.
Our thoughts and prayers go out to those who suffered loss from the recent bushfires. Smoke was evident at Nunyara from fires in Adelaide hills and Kangaroo Island. It is estimated that 30,000 koalas perished on Kangaroo Island and many more native animals perished in the eastern states.
The stock market crash will affect the value of our Church assets as we have been trying to increase our assets in recent years by buying shares. Just have to ride it out and wait for the panic to subside over the Coronavirus, and also not panic over climate change as the Lord assures us not to worry over such things, he is in charge.
Randall Rabone
AUCKLAND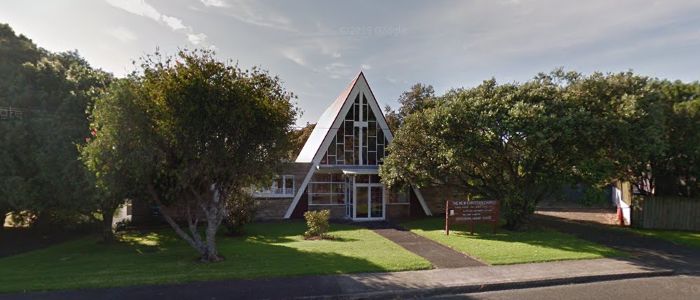 We have a church contact in NZ who has taken the initiative to set up a New Church online chat room. Below is the passage he wrote, which will give you an idea of the thinking behind it: I just have a submission for the next newsletter, a Discord chat server whose goal is to gather New Church people from around the world into a single discussion group. This is in response to a perceived gap in the New Church: the difficulty of finding active forums and chat rooms, which almost certainly impedes the spread of New Church doctrines and practices, let alone membership rolls, in the Internet age. People are thirsty, and they want actual conversation with patient people; not everyone is willing to get their instruction from wading through the Writings directly, as I have been. This is all voluntary and experimental, but I've witnessed how well this chat software works for other Christian servers: https://discord.gg/AVACWbQ Regards, Trent
This chat room has already got a good number of members and plenty of lively discussions.
News of people: Two of our senior members, Doreen Akrigg and Ray Streeter have had some health issues, with Doreen having a fall, and Ray undergoing knee surgery. Best wishes to them both for speedy recoveries.
Also, David Millar and Richard Keyworth are working to extend Logopraxis to New Zealand.
Lis Keal
PERTH
The year of 2020 began with services at the beginning of February and on the third Sunday. Sarah Walker facilitated the first one with participants bringing along a reading to share. Trevor took the next one with the theme of 'Getting things into focus' This was well received with one worshipper saying how she enjoyed sermons for reflection enabling people to explore our spiritual growth with others.
Both of the Logopraxis groups facilitated by Sarah are up and running meeting monthly for a face to face activity. The ladies are in the process of planning a social together in the form of a meal and then a wander along the street 'window shopping' mainly in second-hand and gift shops.
Phillip Walker, son of David and Ros, who became engaged to Alexandria (Lexy) Bishop in June 2019 is to be married in March 2021.
Joy Moffat
SYDNEY, ROSEVILLE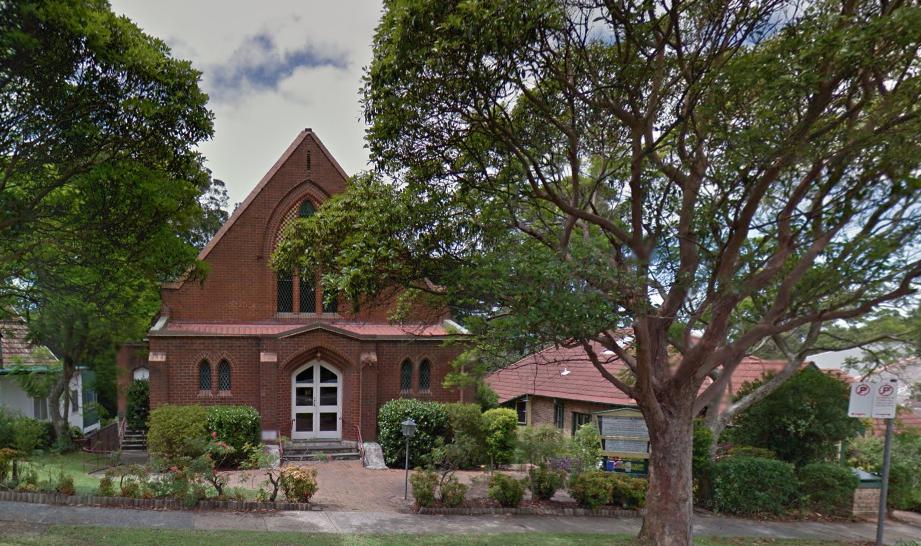 The summer just finished is one that will be long remembered in Sydney. Even though the fires didn't hit Sydney itself, it was smoke, smoke and more smoke. What does smoke correspond to? Must admit, I'm a bit hazy about that (no pun intended). Anyway, it has cleared now and it's left us with a new appreciation of clean clear air.
On the church front, regular services and activities have resumed after our usual January hiatus. We've just had our usual AGM and Harvest Sundays, and earlier in the summer the Christmas activities followed the normal pattern. Although, without a Sunday school anymore, we had our minister Howard substitute a live Nativity Tableaux production with a 'Legeaux', a large-screen presentation charmingly telling the story with Lego figures. Howard's and Debra's whole family were with them at the time; their oldest, daughter Chelsea, was visiting from America with her boyfriend. In the last few years, it's been rare for the Thompsons (5 in total) to have been altogether in one place. Howard's ministries here and before this in Colchester, England, have meant their young family has for some time been very much split up between the UK, America and now Australia.
Now in his second year of ministry here, he has been working on an online outreach project designed to get people thinking about New Church ideas, and also hopefully prompting them to come along to the church. Although we can't claim any success so far regarding this second goal, we are aware that it takes time for advertising of this kind to work. So, it is a matter of waiting and hoping.
Wayne Kasmar
NEW CHURCH IN VICTORIA
Christmas It was a delight to have the children present at the Family Service on 1st December. Alexis Jarvis organised a pageant, wrote the script and made the costumes and props. Appreciative smiles were elicited from all those watching.
Milestones Two members reached nonagenarian status during December and January: congratulations were offered to Norma Whelan and Matthew Arnold on achieving such a significant milestone. Regrettably, Norma has not been in the best of health recently, suffering from vertigo, making it very difficult for her to get out and about and drive. Specialists are looking into the causes.
Fecundity For the second report in a row, it is a pleasure to report a birth: Cai & Vidura Jayaratne have been blessed with a girl, Hannah Vida, born on Australia Day Eve. Both mother and Hannah are doing very well as is the very proud father.
Spiritual Leadership The NCIV is pleased to announce the arrival of a beneficial virus into our midst, the David-20. Hopefully, it will enable the spread of our teachings throughout the wider community. David-20 and his partner Pam-20, arrived to take up residence in Melbourne as planned at the end of January, having survived the recent severe hailstorm in Canberra which wrote off their car.
A special Service of Induction for Rev. ("call me David") Moffat as the Spiritual Leader of the New Church in Victoria, was held on Sunday 2nd February. The Service was conducted by Rev. John Teed in a beautifully unintimidating manner. Refreshments were served postService, organised by Alexis Jarvis.
David conducted his first Service Of Worship on Sunday, Feb 16 without incident and to an excellent attendance. David also led the first Swedenborg Association Friday night meeting of the year on 28th February. His presentation provoked animated interest from the attendees.
New Building Confirmation from the local council of our status as a place of Public Assembly is still being awaited. Discussions continue with our builder and the NCIV Board on the design of the new premises.
On the turn Autumn-ally,
Helmut Lopaczuk Secretary, NCIV