ADELAIDE
Michael Delbridge has been elected a Deacon in the Adelaide Church, his generous outreach work makes him an ideal candidate, two Deacons are allowed according to our constitution.
The New Church Day service was popular as usual and it was nice to have the shared lunch afterwards.
Adelaide Christian New Church is now the official name of the Church here in Adelaide. It gives a clearer perception that we are truly Christian and not a deviation from The Word.
A new bible study group, the Southern Fleurieu Group, will commence on Sept 9 at the home of Randall and Pauline. We are going to study The Joseph stories prepared by Julian Duckworth several years ago. Those who live south of Adelaide and cannot attend the city group will be catered for.
Randall Rabone
BRISBANE AND SOUTH EAST QUEENSLAND
Our Minister Rev Brunne and family have moved from their rental property at Sandgate to their own new home at Deception Bay, a short drive north of Brisbane. It is on a larger block of land, allowing more room for the Children to play.
Our New Church Day picnic had to be cancelled due to inclement weather in June. It will be rescheduled for later in the year. Monthly mid-week Discussion meetings at Mt Tamborine and Braken Ridge continue to be enjoyed and appreciated.
Our Annual General Meeting will be held on Sunday 23rd October.
Three of our members are overseas at the moment. Bev Sheppard is visiting her daughter Jane in England and Gaye and Brian Heldon are visiting daughter Kaylene and family in the United States. Brian is also attending a school reunion.
Kristina Smith from Canberra attended our family service in September, catching up with friends while in Brisbane for work commitments and visiting her Mum and Dad (Diane and Ken Thompson).
Diane Thompson
AUCKLAND, NEW ZEALAND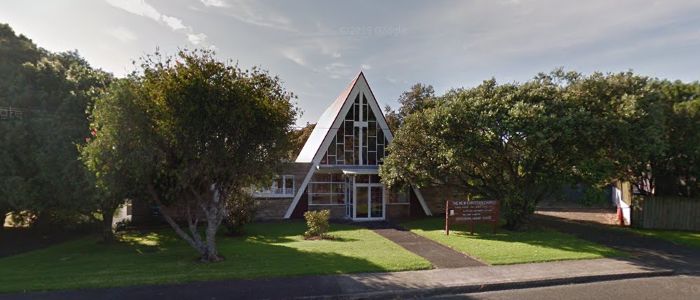 Seasonal changes abound. Freesias, daffodils, lambs and hints of summer interlaced with cold southerly blasts. Today is definitely full of promise. The last couple of days I have been watching the nest building labours of a little swift. The location is problematic from our point of view but perfect from hers. If we allow the nest to be established we must put our desire for no bird droppings accumulating on the deck right next to a ranch slider against the needs of the bird for a safe haven to raise her chicks. Hmm. What to do?
A couple of weeks ago at our church committee meeting, Rev. Richard Keyworth offered to establish a study group that would focus on "Charity". He wants us to reconnect-revisit this fundamental. His feeling is that when faced with difficulties such as church repairs, ageing congregation, no new blood and other stumbling blocks, that we tend to search the wrong places for answers. The Rev. Richard thinks that we could positively invest time by studying, considering and putting into action any prompts that we receive about charity and loving the neighbour.
I think that we were all a bit confronted about his suggestion. Is he saying I'm not charitable? Is he saying I should do more? Heck, if that is so, then I am already tired doing the "little" I already do and not doing that so well either. Driving home from the committee meeting I wondered how many others were feeling cheesed off too. I mean, I remember "doing" a study about "charity" and "classes of the neighbour" before. Now when was that? What a shock to realise that it was more than ten years ago! Really. Hmm. Maybe he has a point. But what is the point of just doing another "study" I thought. What if I started with some small steps? Could I manage that? So I decided to attend the first meeting where Rev Richard would tell us what he had in mind. When I arrived I was a bit overwhelmed at the stack of weighty tomes he had with him and worried about how I was going to find time to even read the smallest one. I looked around the group who had gathered and wondered if they were thinking the same. Small steps, I reminded myself.
I headed home reflecting on his words and the group responses. Once home I opened up my emails and decided to "catch-up" with my daily readings – there are usually about three or four to read. Why is that? Are we all the same? So this is what was in the inbox – "The Lord operates through charity, wherever it exists." Arcana Coelestia 1100
I sent it through to Lis Keal, with a comment about timing…
Three days later- "We are not born for the sake of ourselves, but for the sake of others." True Christian Religion 406 So a quick flick backwards in the last month and came across these too.
"People in whom the life of love and charity dwells have the Lord's life within them. Nobody can be joined to Him by any other way." Arcana Coelestia 2049:4
"Spiritual power is to desire the well-being of another, and to desire to give to another as far as possible what is within you." Apocalypse Explained 79
I am thinking that Rev. Richard's "action group" for those who are able to attend, definitely has purpose. Perhaps a focus on what turns up will invigorate. Delays about decision making re: property matters tend to suck the marrow from the bones.
So what about that little swift. I have taken a small charitable step and decided to let her stay. Just a gentle reminder that sometimes responding to somebody else's presenting needs are matters of life and death … not just inconvenience.
Susan Heeps
PERTH
Our celebration for New Church Day took the form of a  well attended service, followed by a shared picnic at the top of Lesmurdie Falls in the Perth Hills. After a lovely lunch , about 15 of us enjoyed a walk to the falls outlook. Having had lots of rain these were quite a spectacle. Brandon and Lachlan Pisani took themselves to a higher lookout to enjoy great views over the coastal plain. Audrey Ralls had great fun, to the dismay of her mother, Sarah, climbing a tree which overhung the creek. We were all entertained at lunch by several bandicoots who hoped to gain from our picnic.  The day concluded back at the village where Joy and Trevor Moffat now live, for a special cake and cuppa in the community centre.
Last year four of us attended a Service Learning Conference held at Notre Dame University in Fremantle. This was a very inspiring two days when we heard from many people about the projects schools and groups are dong to better the lives of less fortunate in our community. As a spin off from this about twelve of us have done a course at the Red Cross on assisting with their soup patrol. We now have four teams of three or four, once a month, on the Red Cross soup patrol roster. This involves collecting soup from a major hospital, then driving to set points around the city or Fremantle to hand out cups of soup to disadvantaged folk. All those taking part have really enjoyed this experience. It helps us to appreciate our own fortunate situations and we have a great feeling when all those we serve are really appreciative of the service.
David and Ros Walker, along with Helen Cozens and Viv Higgins have enjoyed a trip south to Pemberton and Margaret River. Trevor and Joy have recently done a month volunteering at Mount Augustus in the outback, for the Department of Parks and Wildlife. They head off again in early September for a cattle station in the southern end of the Pilbara where Joy will assist with the education of three children who work with the school of the air, and Trevor will be occupied doing handy man jobs around the station.
Sarah Walker celebrated her 40th birthday in August with several events, including enjoying a day with husband , Julian, exploring an older suburb of Perth, a birthday cake with children, Finn and Audrey, and a meal out with extended family members.
The Ralls family have enjoyed their first family scout camp. Finn has joined scouts and is enjoying this new activity.
Ten of our people are looking forward to the national camp next year, but before that we all look forward to a visit from David Millar for a weekend of talks and discussions in November.
Joy Moffat
SYDNEY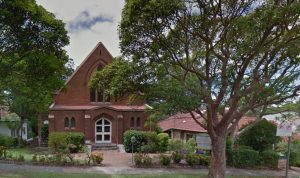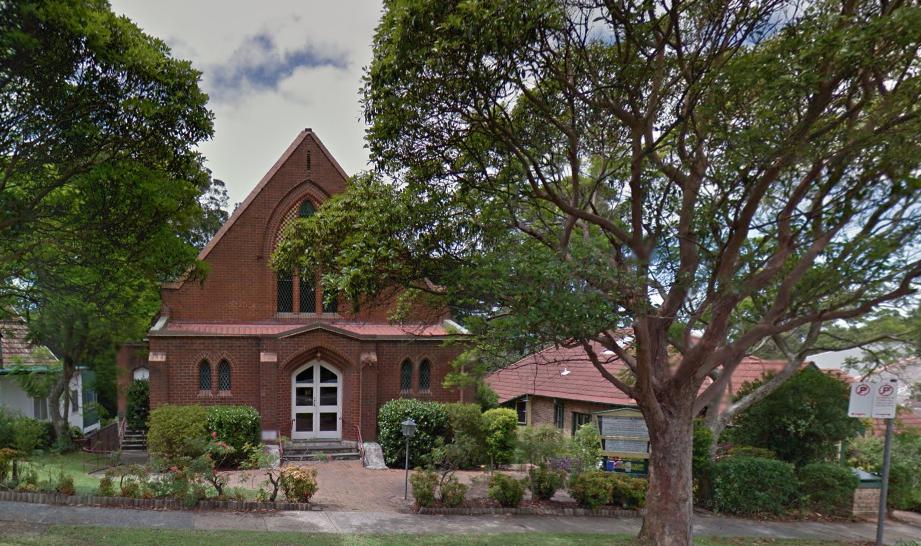 One of our oldest members, Gerda Meyer, celebrated her 90th birthday on September 11 th , with her family. Gerda used to be a member of the New Church in Berlin before the Second World War and came out to Australia in 1950.
Changes have taken place at the Swedenborg Centre here in Sydney with Joe Vandermeer taking over the position of Director from Michael Chester. Michael will be helping at the Centre on a regular basis.
Graham Hanna and Elizabeth Kemmis have moved north to Lake Macquarie, just over an hour's drive from Roseville. Being the dedicated people they are, they are regularly coming along to services and other things. One of our extremely regular Bible tutorial group attendees, Katy Wild, has now moved back to Yorkshire and we will miss her wonderful input into our discussions.
The Angel Service (Saturdays 5 p.m.) had a Winter Solstice dinner in July with a roaring log fire and warming dishes. There were twelve of us there.
Our New Church Day service and Fathers Day service were well-attended with quite a number of children joining us. They tuck in to the special morning teas after the Sunday School lessons.
We have recorded 30 well-known hymn and song tunes on to a CD, tried it out once so far, with both success and failure! It is a backstop for when we don't have an organist or pianist.
VICTORIA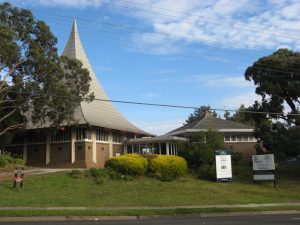 Your correspondent is currently in America visiting family and is relying on memory for this report.  There are two highlights from the previous quarter, the first being a visit from the new President of The New Church in Australia, Rev. David Moffat. David gave a talk to the Swedenborg Association on the Friday night, met with the Board on Saturday afternoon and took the service on Sunday morning including the Holy Supper.  This was very special as it was New Church Day.  In the afternoon he went to Ballarat to lead the service there. Thank you David.
The second highlight was a month later when Rev. John Teed took the  service and again the Holy Supper was included. The congregation is very grateful to John for offering to do this.  It was lovely to welcome Pam and Margaret, two of John and Mary's daughters, to the service and also John's sister, Rosemary.
The New Church in Victoria has a new Secretary.  Sophie Athan has resigned due to pressure of work in her business, but will remain a member of the Board.  We thank Sophie for her diligence over the last 12 months and for her continuing input.  We are fortunate that our newest member, Helmut Lopaczuk, has agreed to take over the position with effect from 21st August and he has our sincere thanks.
Alexis Jarvis