ADELAIDE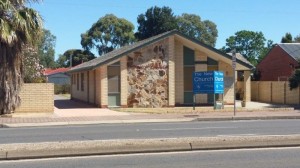 The AGM of the Adelaide Christian New Church will be held on March 12 th following the Service and a light luncheon.
Ian Brock is a member of the Goolwa RSL and most importantly a war veteran from World War 2. Ian commemorated Remembrance Day on Nov.11 th at Goolwa. Another interesting facet to Ian's life was his thrill of racing historic motor vehicles all around Australia and even in the UK.
Randall Rabone has been appointed President of Victor Harbour Social Dancing Association, who enjoy ballroom dancing twice weekly.
Our thoughts and prayers are with June Johnson who finds herself in urgent need of surgery to remove the left kidney. It has come about suddenly and we wish her a positive outcome.
Randall Rabone
BRISBANE
Exciting News!! After some 18 months of searching, the Brisbane Society have purchased a building for our new church premises. The location is Railway Terrace, Dutton Park which is approximately 5km from the C.B.D. And directly over the road from the railway station.
We expect to officially become owners on April 13 th so we will be able to celebrate New Church Day in the new premises.
Several of our members have been, or are currently overseas. The Evans family in mid-January went skiing and sight-seeing in Japan, Bev Sheppard is currently back in the United Kingdom for 2 months helping her daughter Jayne who broke her arm falling off a horse and is in the process of moving house.
Alex Duff, daughter of Anna and Eddie and granddaughter of Mrs Lyn Williams has moved to the United Kingdom for about 2 years, working and travelling throughout the continent.
Another temporary departee from Brisbane, Josiah Brunne is studying at A.N.U. in Canberra and was accompanied there by his Mum and Dad, Rev. Darren and Renee in February where Darren took the Canberra service. In his absence Rev. Ian Arnold took the service in Brisbane.
Diane Thompson
SYDNEY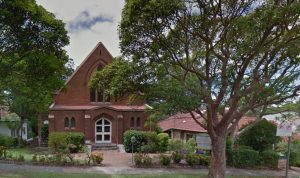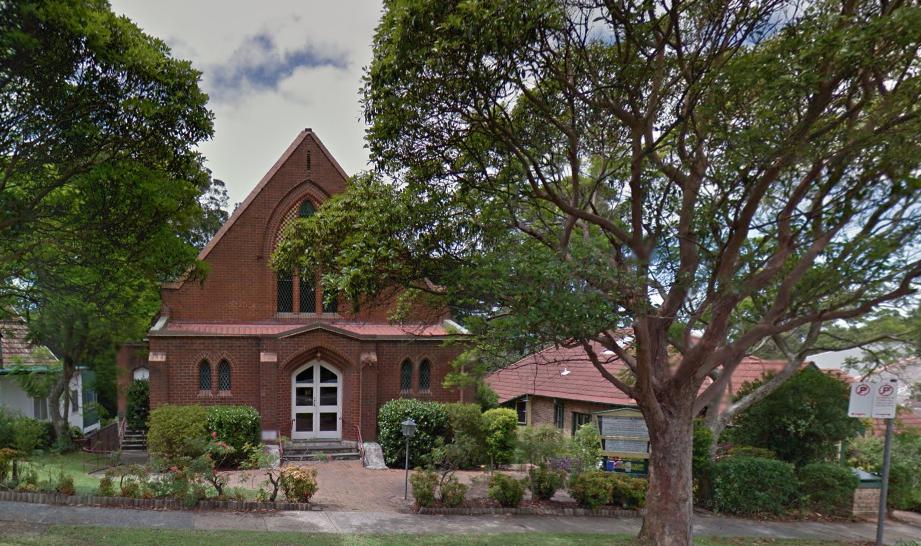 We had the AGM at the end of February and welcomed Caroline Neave who will join our committee this year.
We have been pleased to have Ben Tranter, who loves reading Swedenborg, with us at several church services and classes recently.
Two of our members have been in hospital and rehab recently, including some time in the same place and so were able to visit each other. We wish them well in their recovery.
Our regular Bible tutorial has been looking at the stories of Elijah and down the track, Elisha, enjoying the spirit of these busy prophets.
In April, for twelve days from the 3 rd to the 15 th we will have a visit to Sydney from Rev Howard Thompson along with his wife Debra and their youngest son Lance. Howard is currently the minister at the Colchester Society in England and he has shown his interest in coming to Sydney after our minister, Julian, retires in May 2018.
We will be celebrating the Harvest very soon which is given over to Mission Australia the same day, who are always impressed and thankful. And we shall be looking forward to the Easter week and wish everyone a meaningful time and a sense of the Lord's resurrection and renewal in our lives.
PERTH
It would seem that all ten of the people from Perth who attended the Stanwell Tops Camp on January had a thoroughly great time. There have been comments like, "A fabulous and inspiring time." "Very well organised and run camp." and "A great venue." People appreciated the dedication of all the ministers attending and their valuable contributions to the talks throughout the camp. Also appreciated was the fact that it was not necessary to make a choice between two classes for the adults. So well done to all concerned and there will certainly be folk from Perth looking to come to the next camp.
Our new venue for services at the Henderson Environmental Centre near Trigg is working out really well. It is easy to get to for most of our people, is a lovely light and airy building and we have sole use of it for the three hours each Sunday we are there.
Sarah Walker has kindly offered to run a Logo Praxis Group here in Perth, following on from the visit last year from David Millar where he Introduced us to the concept. Seven or eight of us have taken up the challenge and are working through the readings. Thank you to Sarah for taking this on amidst her very busy life.
At the time of writing the ladies are planning and looking forward to a weekend away in Safety Bay just South of Perth. We plan to have some quality time together, some discussions relevant to our lives and how we can apply the Teachings. I am sure also, plenty of eating. Hopefully the weather will allow some swimming or at least lovely walks along the beach. Thanks again to Sarah for doing the organising of this for us.
Ros and David Walker have certainly got the cruising bug, setting off in February on a short cruise, Fremantle to Fremantle. This they really enjoyed apart from a very noisy cabin a little too close to the ship's propellers. Over Easter, they along with Helen Cozens will do a tour of the North Island of New Zealand. Meantime, Joy and Trevor Moffat had an enjoyable weekend in Boyup Brook, south of Perth, where they volunteered at the Country Musical Festival. This then allowed them entry to the four days of great country music and bush poetry.
We wish all readers a very enjoyable and meaningful Easter time focussing on the Resurrection of the Lord.
Joy Moffat