ADELAIDE
Services re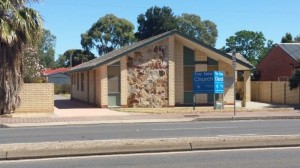 sumed in January and we used new technology for the first time.The Church has acquired an Apple TV and we accessed YYouTubeto watch a sermon by Rev.Todd Beiswenger, this worked well and we will use this resource from time to time.
Roslyn Taylor visited us from the USA during February and as she is studying with The New Church College it was an opportunity for her to give a talk and participate in our service on Feb 25th.?Roslyn stayed in our Church hall while she was here and did the rounds of visiting friends and family, having strong ties to the area. We hope that the C.O.M. will agree to allow females to be ordained in our Church soon, there seems to be procrastination on this issue. Roslyn would make an excellent Minister.
Randall Rabone
BRISBANE

Our Sunday Services resumed on February 4th after the Christmas – New Year break with the Family Service incorporating the Holy Supper. At this Service, we welcomed David Probert and his partner Paula who have recently moved from the Sydney Society to settle in Brisbane.
Prior to Christmas, a  regular attendee at our Services Mr Grant DeZilwa passed into the spiritual World after a long illness. Grants partner Katrina Haskaris who was recently baptized by the Rev. Brunne has moved back to Melbourne to be closer to family.
March Family Service will be highlighted by the baptisms of Liam and Olivia Lewis. Their Mother, Corrine was in the Religious Education Class at the Primary school run by the late Rev. Les Sheppard.
Early January the Church camp was held on the Sunshine Coast with over 70 people in attendance.
Diane Thompson
PERTH
Now that the new year is well underway, it seems a while ago that we held our Christmas Service followed by a long table luncheon. Trevor lead us in a very worshipful and uplifting service focussing on the true meaning of the Christmas story. Our two lovely children, Finn and Audrey Ralls, received attendance book awards during the service. The luncheon table looked lovely with all white cloths and crockery and decorated with red poinsettias. The meal itself, carefully prepared by the ladies, was thoroughly enjoyed by all present. Below is a photo of the happy participants.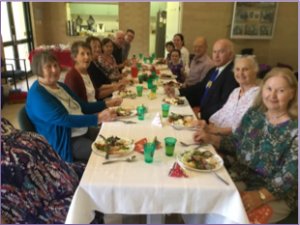 As a lead-up event for the Christmas season several friends and families attended a carol singing event, where the Nativity was thoughtfully read interspersed with Carols. This was held at the village where Trevor and Joy Moffat now live. Trevor and Joy were in the choir for the evening, accompanied by the Salvation Army band. The evening was a lovely lead into Christmas. Several folk also went along to the City of Perth Nativity held in Supreme Court Gardens in the city. This was a wonderful evening with a beautifully portrayed rendition of the Nativity.
Our Logopraxis (face to face group) has begun in earnest with 8 of us meeting at the home of Sarah Ralls. Everyone seems to be benefitting immensely from this practice.?We are all looking forward now to a retreat in the Perth hills over the weekend of March 15-17. This will be led by the Rev Darren Brunne from Brisbane on the theme of "The armour of God".
Until next time we wish all readers a wonderful time as 2018 moves along.
SYDNEY
Our services started up again in late January and the Angel Service on the first Saturday in February. Our fortnightly Bible study did too and this year we changed from years and years of working with a chapter or passage to looking at Bible examples of topics like 'gates', 'clouds' and 'birds'.
Stella Green moved u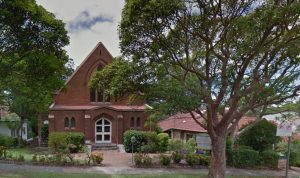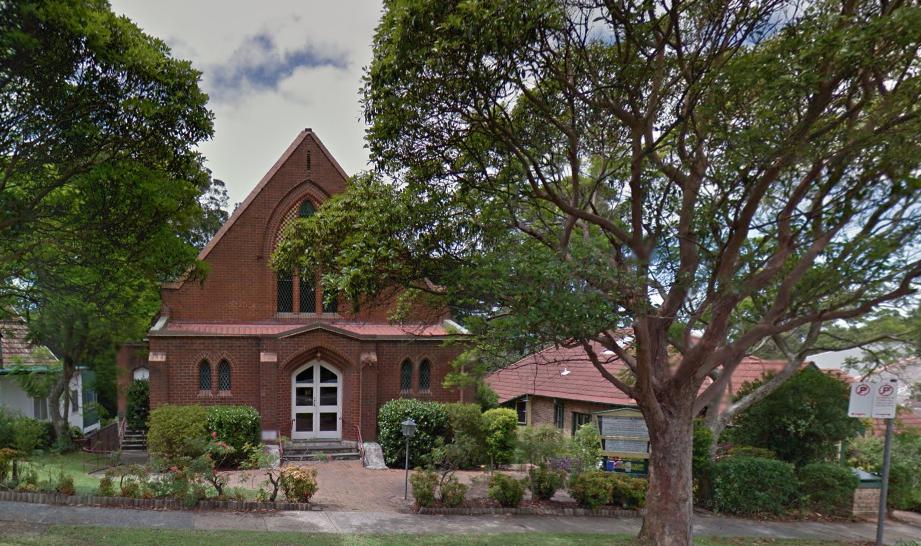 p to Tea Gardens on the Central Coast and she and her cousin's daughter Merry joined us for her last Sunday in Sydney.
We had a happy Harvest Thanksgiving on March 11th with a smaller display than in many previous years but still looked good around the altar. That went to Chatswood Salvation Army who said that there are more and more needy families and many of them ask for fresh food rather than tins and packets.
A good number of us stayed on for the simple Harvest Lunch after church.
Ben Tranter, who has been coming to the New Church in Roseville and Hurstville for several years was welcomed into membership at our Annual Meeting in February and more spiritually in part of the service on Sunday, March 25th.
Ruth Duckworth went to England in February, had a special time with her mother and her siblings and also met up with Rev Howard and Debra Thompson which was very enjoyable and very useful.
VICTORIA
The first Sunday in December saw a delightful number of members and friends gather at the Church in Mt. Waverley to be part of the first service of worship conducted by Rev. Glenn Alden, five days after he and his wife Mary arrived from the USA, to begin their visit to Victoria. The service was followed by a welcome meal, catered by Alexis Jarvis, providing those present with an opportunity to informally chat with Glenn & Mary. It was great to see members of the Filipino families join us for the day and also Rev. John & Mary Teed travelling from Woodend to join the celebrations.
The spirit of Christ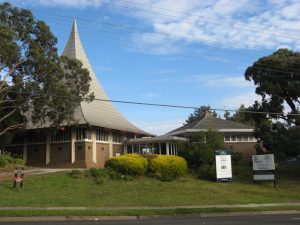 mas was heightened by the presence of children at the Christmas Eve and Christmas morning services. The Christmas Eve morning service was in part directed towards the younger generation. Mary related the Christmas story to the children present in words and pictures, giving them angels she had made for hanging on their Christmas trees. Also present at the Christmas Eve service was Rev. David Moffat, President of the New Church in Australia who was down from Canberra visiting family in Melbourne.
The bounty provided by Reverend Glenn and Mary Alden has been plentiful. Their time with us will have extended from November to April 1, with an April 4 departure from these shores to the USA. Like the beavers of their homeland, they have been extremely industrious, for which we are most grateful. Glenn has conducted Services of Worship in Melbourne and Ballarat and spoken at our monthly meetings on Friday nights. Services held on the first Sunday of the month have focused on the family and it was wonderful to have more children present for the February family service.
Glenn and Mary have also led spirituality group sessions, which will have extended to nine weekly meetings by the time they leave. Glenn has been conducting The Joy Of Spiritual Growth sessions, including such intriguing titles as Letting Go of Criticism, Taming the Wild Elephant, Dealing with Lying. Mary has conducted the Rise Above It sessions, a wonderfully different and eminently practical look at working with the Ten Commandments in your daily life. They have also provided advice and guidance on the future of the church. A farewell luncheon for them will take place at the church on April 1 after Glenn's final Service of Worship.
Not content with leaving it at that, Glenn and Mary have creatively instituted a Dinners For Six At The Alden's program, wherein four guests are invited to have dinner with Glenn and Mary at their home, with time for discussion on what their beliefs have meant to them and a range of other topics. All reports as of this date, have indicated that the atmosphere and high quality of discussion was equally matched by the quality of the culinary offerings provided by our gregarious guests from the north.
Rose Robinson has had knee replacement surgery and her rehabilitation is going well. She will soon be well enough to leave her crutches in a cupboard and join us for Services.
On a sad note, we have recently been advised that Ian Stell, a loyal member of the Church over many years and Church Secretary for a considerable period, passed into the higher life last October after several years in a home. Ian left a small bequest to the Church which is greatly appreciated.
To conclude on a formal note (B flat, for those interested, the most formal of notes), the Annual General Meeting will take place on Sunday, April 15.
Helmut Lopaczuk